---
About
---
Dr. Henry Jarecki is a German-born American academic, psychiatrist, entrepreneur, producer and philanthropist who graduated from Medical School in Heidelberg, Germany in 1957 and completed his psychiatric training at Yale in 1962, where he has ever since been on the faculty.
In 1964, Dr. Jarecki formed a psychiatric clinic called Psychiatric Associates in New Haven while teaching at Yale and, with Dr. Thomas Detre, wrote Modern Psychiatric Treatment, the first psychopharmacology- oriented textbook on psychiatry.
In 1970, he entered into a multi-faceted career in business, and became active in precious metals, trading, investment, telecommunications, resort management and biotechnology. He started by entering the bullion business, ultimately taking on the leadership of The Mocatta Group, a 300-year old English firm considered to be the world's largest gold and silver trading company.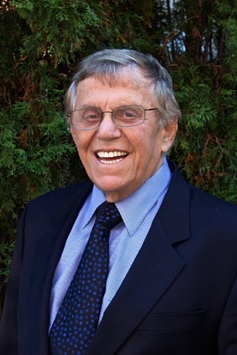 In 1986 he sold that company to Standard Chartered Bank of London. From 1989 to 1999, he was Chairman of Moviefone, which was subsequently sold to America Online. In 1999, he founded PsychoGenics, a 120-person biotechnology company that specializes in contract research and drug development. In 1970, Dr. Jarecki purchased an island in the British Virgin Islands, and has since developed it, and a second island, as an eco-tourist resort and natural sciences research station.
Dr. Jarecki is also engaged with charitable institutions in scientific, educational and human rights arenas, including founding the Scholar Rescue Fund.
The book addresses his confusion about whether his multiple successes have derived from luck or skill.
---
Contact